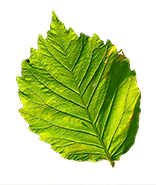 Our lab at the Swedish University of Agricultural Sciences in Alnarp, Sweden, studies the biology, ecology and epidemiology of endemic and exotic
invasive forest pathogens.
Our work focuses on aspects of disease control and the interactions of trees with fungi and fungal-like (oomycete) organisms, including host symbioses and tree defense mechanisms. We conduct molecular diagnostics and conduct host-chemical analyses to better understand the infection and resistance biology of trees. We work with a variety of damaging agents affecting these major tree genera: spruce, pine, oak, ash, birch, aspen and elm.
Our research has a strong stakeholder focus for managing forest diseases in order to ensure multiple ecosystem benefits from forests and protect biodiversity associated with threatened tree species.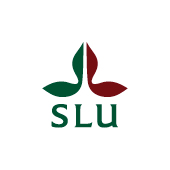 Today, we celebrate a 4 million SEK win for new research on Lecanosticta acicola in Sweden, led by Iryna Matsiakh and Michelle Cleary. The 4-year project is funded by the Swedish Research Council FORMAS.TODAY, THE SWEDISH RESEARCH COUNCIL FORMAS AWARDS 4 MILLION SEK TO ADDRESS A NEW THREAT TO SCOTS PINE!
In early 2019, it was reported the discovery of a new pathogen (Lecanosticta acicola) on pine in southern Sweden. Since then, we have witnessed a dramatic increase in the number of inquiries from concerned forest owners and the public reporting similar-type damage to pine and requesting advice on what they can do. Today's decision from the Swedish Research Council FORMAS awards 4 million SEK to Dr. Iryna Matsiakh and Dr. Michelle Cleary in the Forest Pathology group to conduct widespread surveys and diagnostics that are urgently needed to determine the extent of damage and just how large of a threat Lecanosticta acicola poses to pine. They will also research possible distribution pathways for the pathogen and determine immediate actions that can be taken to mitigate damage. 👏
...

See More

See Less