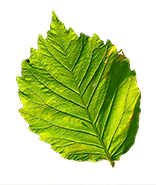 Our lab at the Swedish University of Agricultural Sciences in Alnarp, Sweden, studies the biology, ecology and epidemiology of endemic and exotic
invasive forest pathogens.
Our work focuses on aspects of disease control and the interactions of trees with fungi and fungal-like (oomycete) organisms, including host symbioses and tree defense mechanisms. We conduct molecular diagnostics and conduct host-chemical analyses to better understand the infection and resistance biology of trees. We work with a variety of damaging agents affecting these major tree genera: spruce, pine, oak, ash, birch, aspen and elm.
Our research has a strong stakeholder focus for managing forest diseases in order to ensure multiple ecosystem benefits from forests and protect biodiversity associated with threatened tree species.