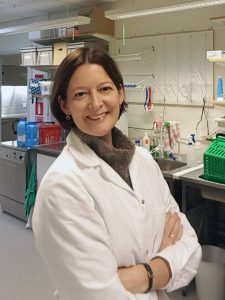 With my roots in the country side of Eastern Finland, forests and nature have always been a part of my life.
The main goal of all my research has been to better understand how trees interact with their biotic and abiotic environment. I work with endophytic fungi and diseases of broadleaved trees (elms, beech and oaks).
I am interested in questions related to forest health in changing environment. With a background in ecophysiology, I have great interest in tree resistance mechanisms (especially phenolic metabolism of trees) and their environmental regulation.
Laboratory techniques that I am most familiar with include LC and phenotype microarrays.
DEGREES AND EDUCATION
• Associate Professor (Ecophysiology), SLU, Sweden, 2005
• PhD (Biology), University of Joensuu, Finland, 1998